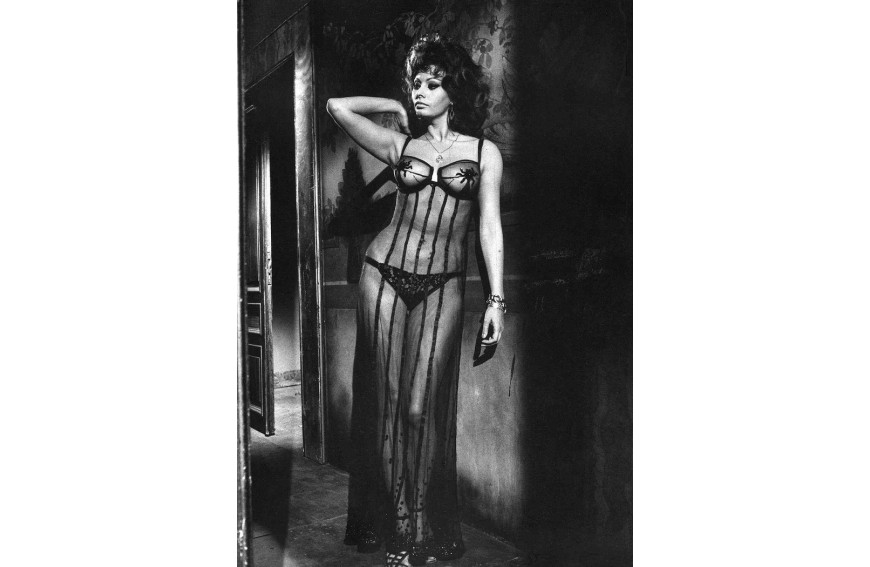 Any time spent in lingerie was better. Therefore, today we want to sing an ode in the form of a nostalgic article to the lingerie of yesteryear; to that eternal sensuality that declines in silk lace, sweet satin and transparent femininity to dress the skin with suggestion. And it is always better to imagine than to know, to intuit than to reveal. Perhaps it is there, in that capacity for evocation, where the charm of vintage underwear resides.
Delicate bustiers in nude tones that blend with the contours of the body; black lace bodysuits full of bows, ruffles and straps placed in strategic places; Pristine White Culotte, Garter Belt and Bra Sets; second skin nightgowns that mark the curves as if they were a slight caress; bodices that elevate femininity to infinity or satin kimonos to wear with nothing (or almost nothing) underneath. These are some of the keys to retro corsetry, which this season returns in the form of a minority trend, reminding us that, perhaps, it never really left.
Universal erotic myths of all times such as Sofía Loren, Sylvia Kristel or Kim Basinger star in some of the most memorable lingerie moments of the last decades, both in front of and behind the cameras. A collection of sensual images that will always remain for the memory of several generations and, what is even more important, that will continue to inspire the most unspeakable dreams of beauty and magnetism in the future.
Lingerie and feminine freedom
At present, lingerie is an overexploited and very diverse sector, where all kinds of styles, brands and types of clients coexist. However, years ago, when underwear began to emerge from under prejudice in the cinema and to be shown openly with actresses such as Brigitte Bardot or Marilyn Monroe as flag bearers, a real scandal arose.
It was the 50s and 60s and, although before some great celluloid divas like Carole Lombard had already shown their charms under their clothes in controversial films, it was not until this time that the definitive revolution of lingerie really took place. Somewhat later, in the 70s and 80s, his golden age would come; the rise of X-movies and erotic stars like Linda Lovelace, who already wore the lace of her underwear implicit in her stage name.
And it is that women's liberation, slow but effective throughout the twentieth century is closely linked to women with lingerie and, by extension, also with their own body and their sexuality, in each historical moment. Today, in societies like ours, there are no impediments to underwear, and no barriers to personal expression through lingerie fashion. To such an extent that, at times, sensuality can be confused with vulgarity and lingerie with mere provocation ... Luckily Catherine Deneuve is here to remind us how to do things with little clothing.

Press Department of Modaintimashop.com